India's International Dance Competition 2023
Feel proud and ecstatic as IIGF is giving Folk Dancers a once-in-a-lifetime platform to exhibit their rich & prosperous Folk Dance Traditions in front of an International audience at India's International Groovefest – IIGF.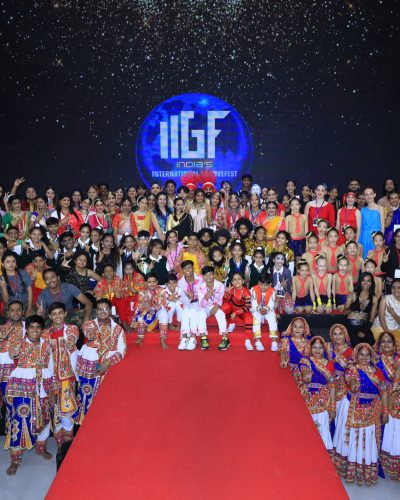 Join Biggest Dance Competition
Our first season was held in Dubai, UAE on 16th November, 2018, which was a spectacular and enthralling dance competition and we were overwhelmed by the response we received. We witnessed outstanding hidden Indian talents who danced their hearts out on the International stage.
The second season was even more spectacular as we witnessed 391 contestants across 16 countries who were passionate about dance and who worshiped their respective dance forms. The second season of IIGF took place in Bangkok, Thailand on 2nd November, 2019.
When the world stopped in 2020, we decided not to stop and organize our third season Online in the year 2021.
The fourth season of IIGF was a grand comeback which was held in Pattaya, Thailand on 30th October, 2022 where we received a grandeur reception from the participants. Our IIGF family grew past 16+ countries as 1400+ talented dancers showcased their dance moves and got the deserving international exposure.
At IIGF, we felicitate the winners with cash prizes (worth Rs.5,00,000), trophies and internationally recognized certificates that will significantly boost their dance portfolio and take their dance level one big step up from the state and national level to the International level.
Categories of Dance Forms accepted at IIGF –Choose your Dance Style
For IIGF 2023, we are accepting five primary categories of Dance Forms, from which you can choose yours to showcase your dance moves at our Upcoming Dance Competition 2023 in Sri Lanka.
Classical Dance is one of the oldest dance forms, which requires immense hard work, extensive experience, and countless years of practice to achieve perfection.
Millions of ways to reach God, and Classical Dance is one of the most graceful ways. Classical Dancers express their devotion to God by dancing from their soul.
Classical Dancing is like being a mother. If you haven't done it, you can't imagine how exquisite and challenging it is. If you are passionate about Classical Dancing and have the burning desire to showcase your Classical Dancing in front of the International stage, participate in IIGF 2023 through a free online dance audition.
At IIGF, we have seen some spectacular and electrifying Semi-Classical dance 

performances in our last four seasons. At IIGF 2023, we are expecting a similar 

enthralling experience. Rise up by performing your semi-classical dance moves on 

an International Stage at IIGF 2023.
Semi-Classical dance is one of the richest forms of art, combining classical dance 

with other Indian dance forms. Semi-classical dancers, dance their hearts out to 

express their emotions through their body's extensive moments and maintain a

mesmerizing grace with expressions and their dance speed.
If you are a semi-classical dancer, get ready to flaunt your gracious semi-classical 

moves on an international stage, participate in IIGF 2023 through a free online dance 

audition.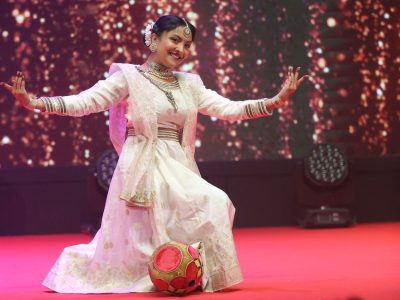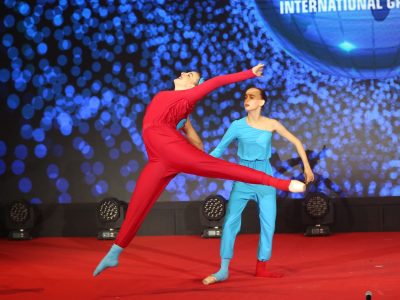 Freestyle is one of the most performed dance styles in India and worldwide. It is a dance form which almost every Indian dancer practices. 
Any dance form can be performed under the Freestyle category, including Hip-Hop, Contemporary, Jazz, Salsa, Bollywood Dance, or any concept-based act. 
If you are experienced and skilled in performing in the Freestyle dance category or any of its dance forms, IIGF is giving you a golden opportunity to flaunt your dance moves on an international stage. Perform in IIGF 2023, and bring out your best dance in front of the global audience. Participate in IIGF 2023 through a free online dance audition
Get excited as IIGF is giving you a golden stage to show the global audience your rich 

culture with your Folk dance moves. At IIGF, we believe in preserving Folk dance traditions.
Through this category, we want to bring Indian traditions to an international stage to 

educate the global audience about the rich and prosperous Folk dances of India. 
Your costumes, music, and dance moves must reflect the folk tradition. If you are a skilled 

and experienced Folk dancer and wish to exhibit your art on an international level, 

participate in IIGF 2023 through a free online dance audition.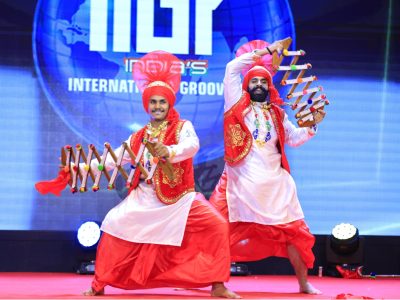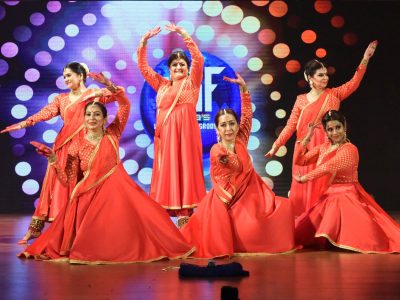 Dance has no age limit. Hence, we have this special dance category for all the Superwomen who are of age 30+, passionate about dancing and are eager to showcase their dance moves on an international stage.
At IIGF, we believe that you don't stop dancing because you grow old; you grow old because you stop dancing. If you are 30+ and still have the dance hunger in you and are eager to perform on an international stage, participate in IIGF 2023 through a free online dance audition.
You can perform any dance style under this category to your liking or could be from the above four categories. Show the world that you are still the best and have that burning passion for dance inside you.
Why Participate in India's International Groovefest (IIGF)?
We have 101 reasons why you should join and participate in IIGF. The following are the salient reasons which will influence you to participate in IIGF 2023:
Take a massive jump from the State and National level to an International level by performing in front of a global audience. We are giving a once-in-a-lifetime opportunity to all the dancers who have a passion for dance in their souls and want to dance their hearts out on an International level.


An opportunity to show the world your dance moves, folk dance traditions, rich culture and dance stunts by bringing out your best artistic version at India's International Groovefest 2023. Feel proud to represent your culture, tradition, dance form, and yourself on an International level.
A special dance category, "SuperWoman," is for 30+ experienced women dancers who want to show their dance moves, art style and passion for dance
by performing their dance act on the grand stage of IIGF in front of an international audience.
Add international dance exposure to your portfolio and multiple dance opportunities by winning and performing in the Grand Finale in front of a
global audience and receive critical acclaim as an International dancer.
A golden opportunity to interact and learn new dance styles from highly skilled dancers across the globe and enhance your dance moves. IIGF is one
of the best learning platforms and a place to form a community of proficient 

dancers worldwide. You can collaborate with them to perform on various 

International platforms and earn several accolades, fame, and critical 

acclaim.
Our Photo Gallery & Competition Winner Images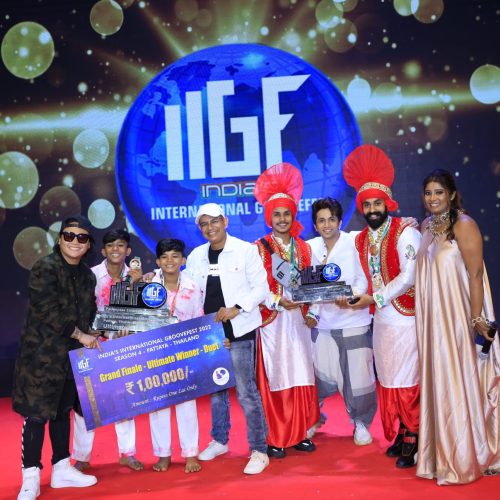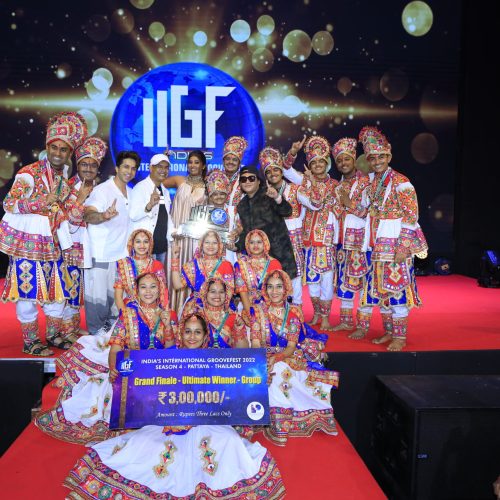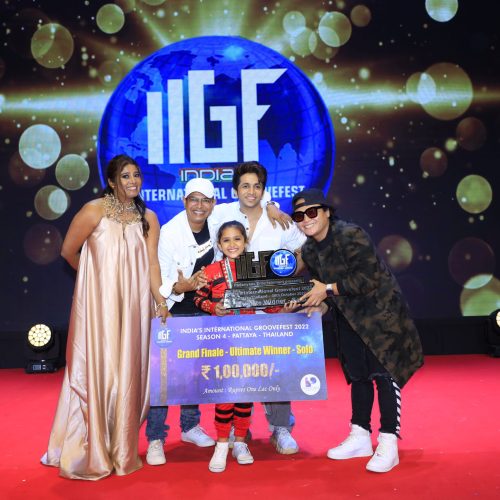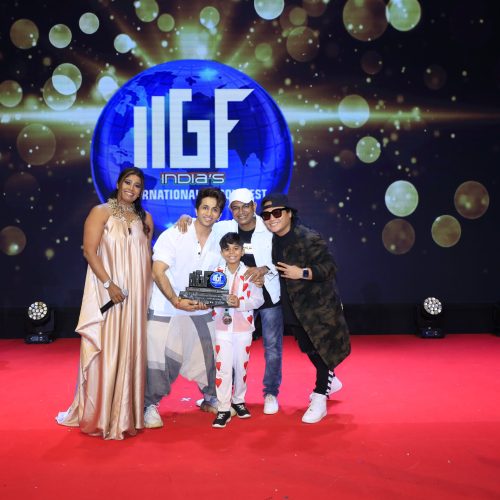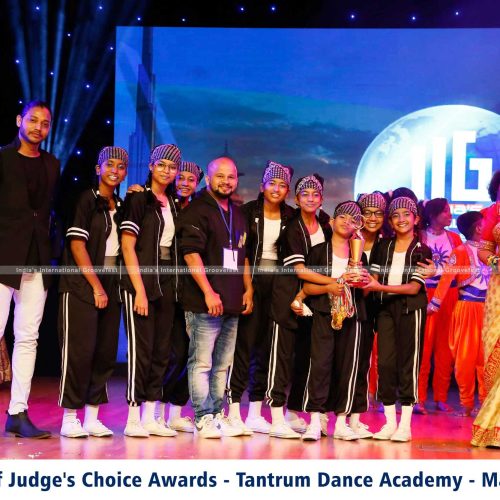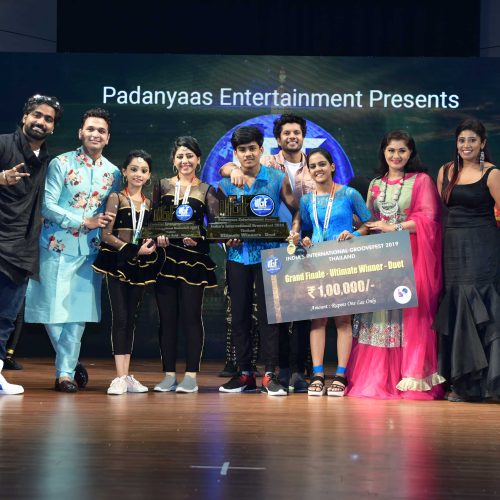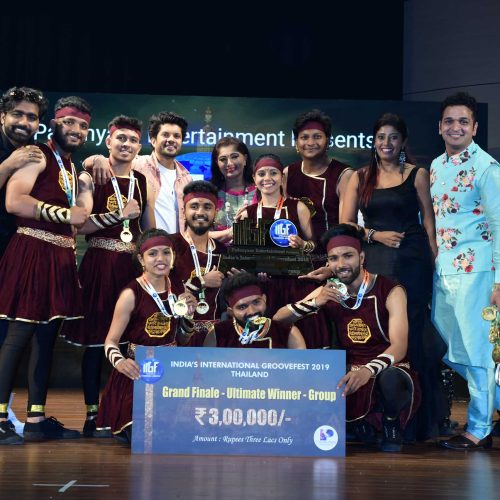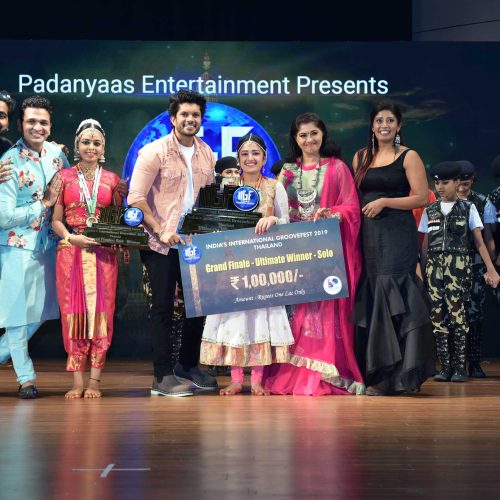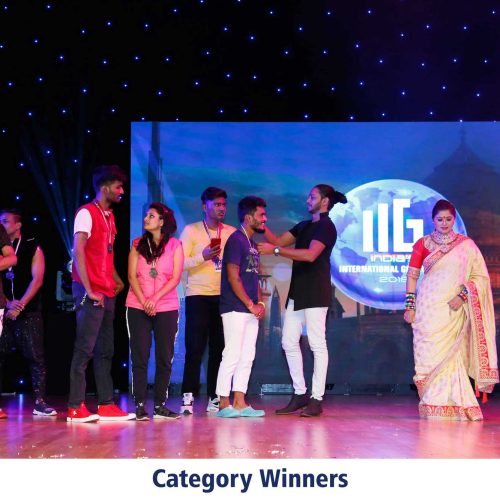 Join Biggest Dance Competition