International Folk Dance Competition
"Opportunities are like sunrises. If you wait too long, you miss them." – William Arthur Ward.
Grab the biggest opportunity of 2023. Give your dance portfolio a never seen stardom and boost it by participating in IIGF 2023. We are giving you an international platform to showcase your Folk dance tradition and educate the global audience about your dance tradition.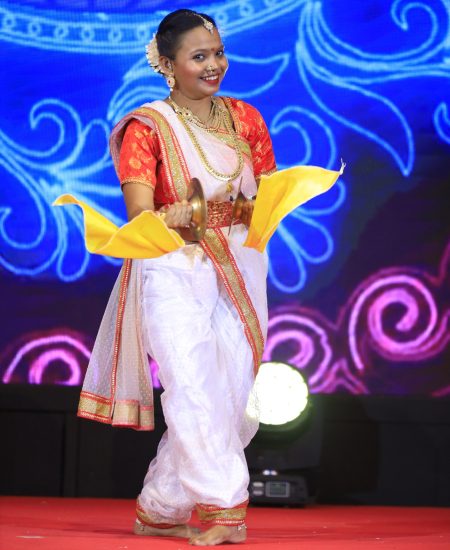 Join Biggest Dance Competition
Feel proud and ecstatic as IIGF is giving Folk dancers a once-in-a-lifetime platform to exhibit their rich and prosperous folk dance traditions in front of an international audience in India's International Groovefest – IIGF.
We have been enthralled with Folk dances in all four seasons of IIGF, where we witnessed spectacular folk dance performances by 100+ Folk dance contestants from India, UAE, South Africa, Oman, Philippines, Malaysia, Singapore, and more countries. We were delighted to see dancers rooted in their culture and enthusiastic to perform their traditional dance.
Participate in India's Biggest Dance Competition - IIGF 2023
Seize the most significant golden opportunity of 2023 by participating in the International Folk Dance Competition at IIGF 2023, and show the international audience your best Folk dance. Folk dance has always been the most pivotal and rich part of our Indian culture and values. It is always hidden in different parts of our countries.
In 2018, Padanyaas Entertainment started IIGF with a vision to bring the hidden talented folk dancers and cultural dance of different traditions in India to an international stage. We have given the Folk dancers a massive breakthrough, stardom, fame, and critical acclaim in all four seasons which have garnered them a splendid reputation.
Participate in Folk dance competition 2023 and exhibit your folk dance tradition on an international platform and earn international exposure.
Folk Dance journey at IIGF
In the first season, we received tremendous participation from Indian folk dancers residing in India and abroad in 16+ countries, such as India, UAE, South Africa, Oman, Philippines, Malaysia, Singapore, and more. In all four seasons, the number of participants has crossed 1400.
Folk dancers have danced their hearts out every season and deeply touched global audiences with their mesmerising and energetic dance performances. 

It inspired several dance aspirants to pursue and learn Folk dance to express 

their love and passion for Folk dance on an international stage.
"Your purpose in life is to find your purpose and give your whole heart and 

soul to it." – Buddha.
We are grateful that we are able to bring our Indian culture and Folk dance traditions to International platforms and give a golden opportunity to Folk dancers to raise their level to international level.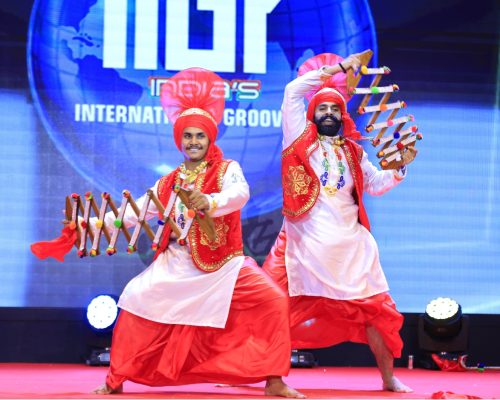 Why participate in India's International Groovefest (IIGF)?
Rise yourself up to an International Level: If you are a highly experienced & skilled Folk dancer who has performed at local, state and national levels and wish to rise one level up, then participate in IIGF 2023.  Perform your Folk dance form on an international platform and educate the international audience and our current and future generations of India about your culture. Add international dance exposure to your portfolio by participating in IIGF 2023.
Extensive perks and growth: At IIGF, we give every deserving Folk dancer competing in the cultural dance competition (IIGF) extensive perks and
international growth. Winners, Runner-Up, and best performers in the Finale are awarded with Cash prizes, trophies, medals, international certificates, and tremendous critical acclaim from an international audience.
Compete and learn from the best: At IIGF, we accept applicants for auditions from 16+ countries where Indian dancers want to perform their Folk dance traditions and bring Indian culture on an international platform. 
Hence, you will compete with the most experienced and highly proficient dancers. It will be a once-in-a-lifetime opportunity for you to compete with the 

best, interact and learn from them. It leads to the forming of a Folk dancers community from across the globe.
Folk Dance Category - Basic Criteria at IIGF 2023
We invite Folk dance styles at IIGF 2023 such as Chhau dance, Hojagiri, Ghoomar, Lavani, Kummi, Fugdi, Dandiya, Rasa Leela, Yakshagana, Garba,
Bhangra, Gondhal, Koli, Theyyam and all the styles which fall under Folk dance category.
At IIGF 2023, there is no age limit for Folk dancers in the Folk dance competition. You can participate as a solo, duet or in a group. The costumes and music must reflect the folk tradition. Music should be recorded on track with good quality output.
If you are zealous about exhibiting your culture on an international platform by performing Folk dance tradition, seize the opportunity by participating in IIGF 2023 through a free online dance audition.
Our Photo Gallery & Competition Winner Images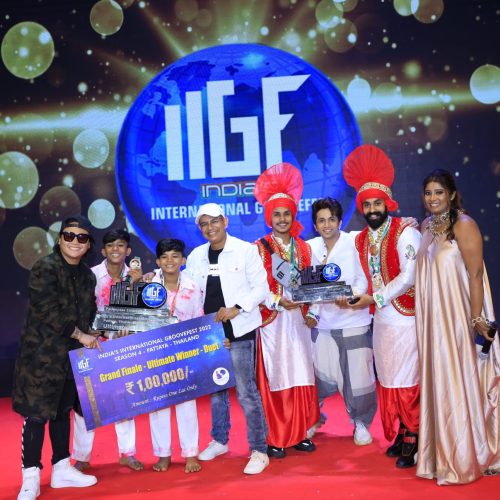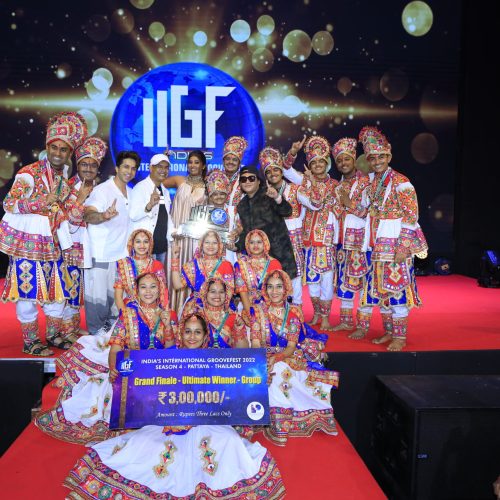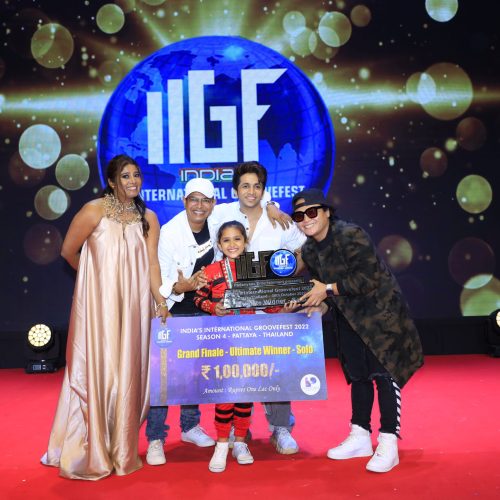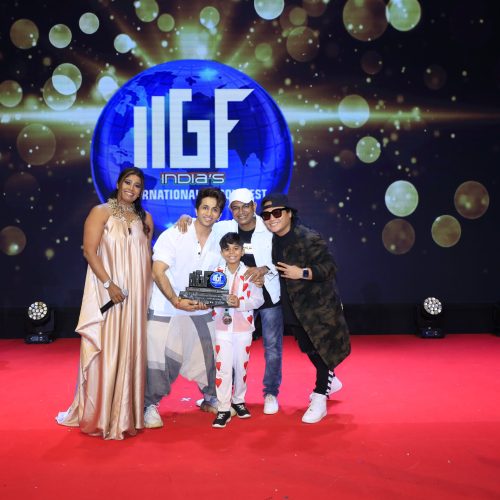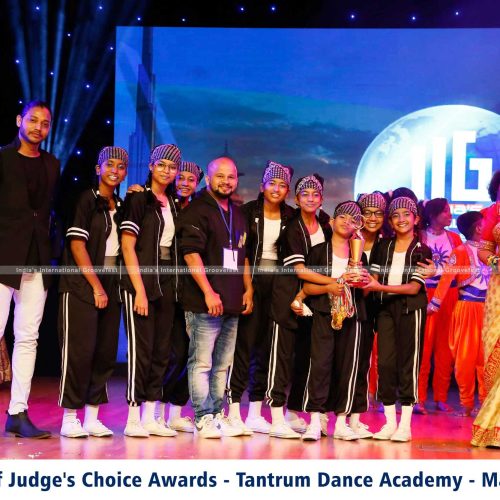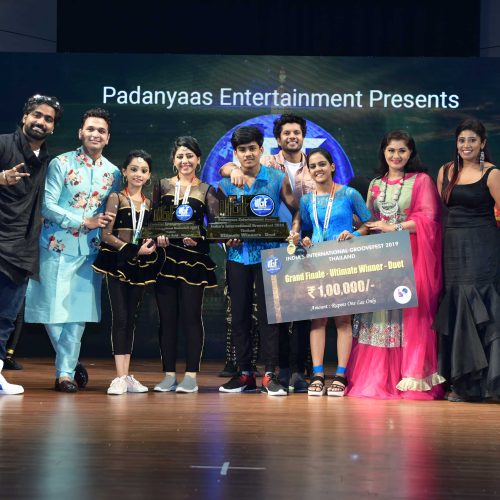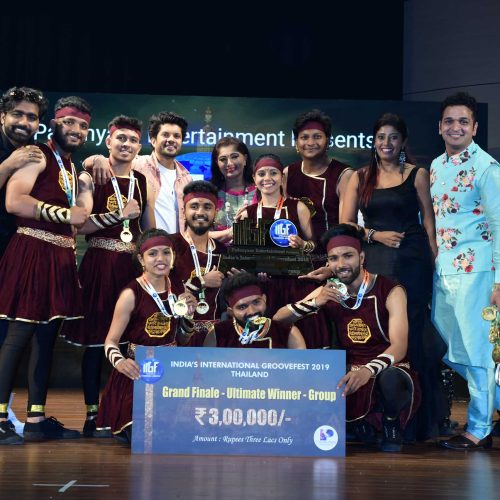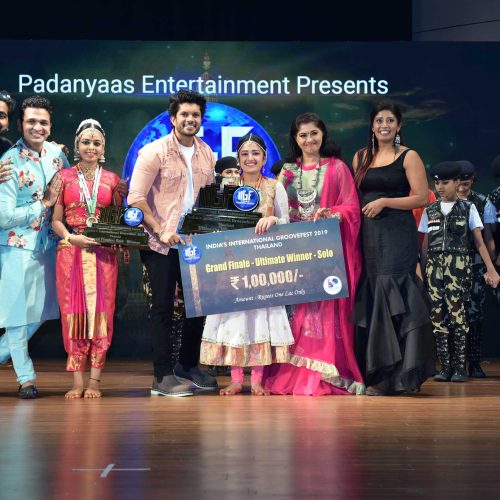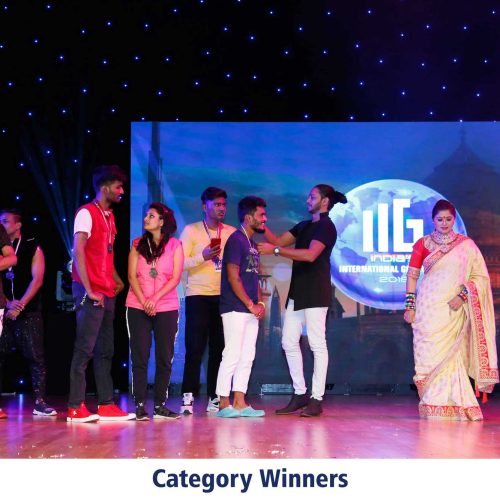 Join Biggest Dance Competition