International Classical Dance Competition
Participate in India's renowned classical dance competition and perform your classical dance style on an international stage. You will not only win cash prizes but numerous accolades and critical acclaim from the global audience.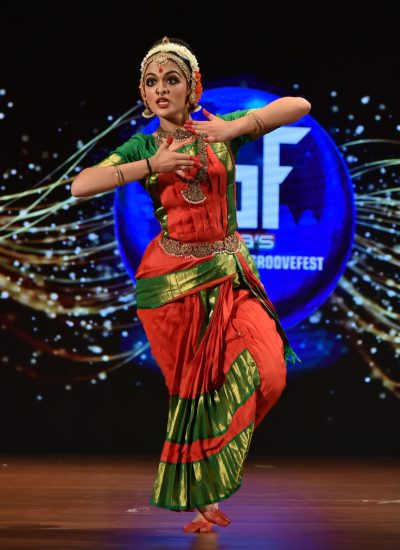 Join Biggest Dance Competition
In our four seasons of international classical dance competitions, IIGF has witnessed highly talented and proficient Classical Dance contestants from 16+ countries, including India, UAE, South Africa, Oman, Philippines, Malaysia, Singapore, and more. We were amazed and enthralled by 600+ Classical Dancers from worldwide who performed exquisite classical dance acts in the presence of a 1000+ global audience.
Join the biggest International Classical Dance Competition
IIGF has become India's biggest and leading classical dance competition since its first successful season in 2018. It is an international level classical dance competition and is a once-in-a-lifetime opportunity to show the world your best and receive the deserving fame and honour. 
400+ contestants have participated in IIGF and have gained international exposure and global fame. They have achieved stardom by showcasing their immense hard work, electrifying dance moves, and spectacular dance styles, which won the hearts of international audiences and earned them critical acclaim and accolades to take their dance on an international stage.
Classical Dance Journey in All IIGF Seasons
When we started IIGF in 2018, we accentuated the Classical Dance category to bring different classical dance styles of every Indian state to the global stage. Our mission is to bring the hidden talented gems who are proficient in the oldest dance forms to the international stage and give them a golden opportunity to showcase their gracious, perfect, and exquisite classical dance style in front of a global audience.
In the previous IIGF dance competitions, we have received extensive 

participation from classical dancers from 16+ countries who enlightened the 

entire competition with their graceful acts. In all four seasons, we have been 

elated by the immense hard work, gracious moves, and countless years of 

practice of classical dancers.
We at IIGF, feel grateful to have massively contributed to the classical 

dancers' lives and give their career an enormous rise by giving them an 

international platform to showcase their talent, which has garnered them 

exceptional critical acclaim, cash prizes, trophies, medals, international 

certificates, fame, and collaboration opportunities to perform on different 

international platforms.
IIGF is not just an international dance competition; it is a gateway for 

thousands of Indian classical dancers who are immensely experienced, 

skilled, and professional but hidden in different parts of our country and 

abroad. We are acting as a bridge to assist them to make their dreams come 

true.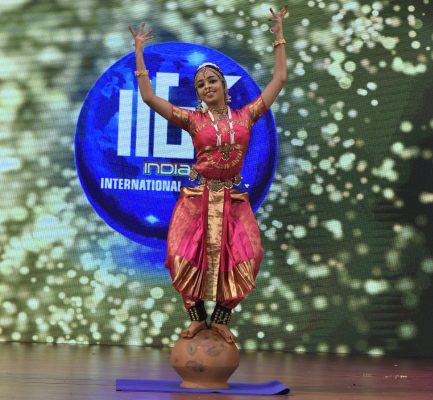 Why Participate in India's International Groovefest (IIGF)?
Compete with the best: At India's International Groovefest – IIGF, you will compete 

with competent and highly professional classical dancers from across the globe on 

the international stage. It will be a golden opportunity to unleash your best classical 

dance acts in front of a global audience.
Be part of the top classical dancers community: IIGF is the doorstep to dreams of 

Indian classical dancers and artists travelling from India and other countries to 

perform on the international platform and give them a golden chance to interact and 

learn from each other, forming a community of proficient classical dancers from 

across the globe.
Tremendous growth and acclaim: By participating in IIGF, you will receive 

phenomenal perks, such as Cash prizes, international stage exposure, trophies, 

medals, international certificates and extensive critical acclaim from a global 

audience.
Inspire future generation: By participating in IIGF and showcasing your classical 

dance style, you will inspire the future generation to take up classical dancing and 

they will be motivated to perform on an international stage just like you. They will be 

persuaded by the perks and international exposure involved in being an experienced 

classical dancer.
Classical Dance Category Basic Criteria at IIGF 2023
At IIGF, we give classical dancers an international platform to showcase their 

graceful dance moves, the perfection of countless days of practice and their utmost 

devotion to dance by dancing from their soul.
We accept various classical dance styles, such as Bharatanatyam, Kuchipudi, 

Kathak, Kathakali, Odissi, Manipuri, Mohiniyattam, and Sattriya.
At IIGF 2023, there is no age limit for classical dancers. You can participate as a 

solo, duet, or in a group. The act should be based on pure classical techniques on 

recorded tracks. No live music would be permitted.
If you are passionate about classical dancing, have immense experience, proficient 

with classical dance styles and are zealous to showcase your classical dancing on 

the international stage,

participate in India's International Groovefest (IIGF 2023) 

through a free online dance audition.
Our Photo Gallery & Competition Winner Images
Join Biggest Dance Competition