International Freestyle Dance Competition
We all fantasize about enchanting the audience on an international platform with our magnificent freestyle dance moves.
Fulfill your dream of lighting up the international stage with your freestyle dance by participating in India's International Groovefest 2023.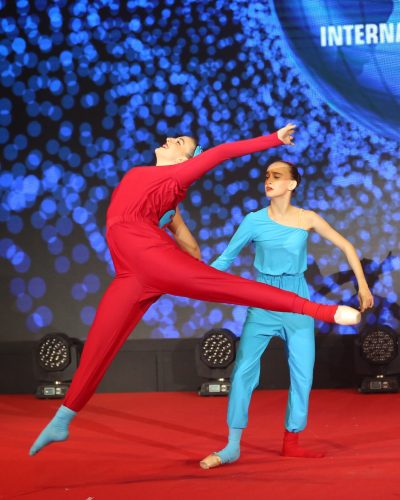 Join Biggest Dance Competition
In all our four seasons of IIGF since 2018, we have been enthralled and ecstatic to see the passion and energy of 1400+ dancers who participated in IIGF from 16+ countries such as India, UAE, South Africa, Oman, Philippines, Malaysia, Singapore, and more.
Through IIGF, we are giving an international platform to all the Indian freestyle dancers to showcase their spectacular dance moves, the perfection of countless days of practice, and their utmost sincerity and discipline in the dance art.
Participate in India's International Groovefest
"Opportunities multiply as they are seized." — Sun Tzu.
Seize the biggest golden opportunity of 2023 by India's International Groovefest to all the freestyle dancers. IIGF 2023 is back with its fifth season to give an international stage to all experienced, skilled, and professional freestyle dancers to showcase their freestyle dance styles in front of an international audience.
In 2018, Padanyaas Entertainment started IIGF with a vision to bring the hidden freestyle dance gems of India and Indians residing abroad. Our primary mission is to give deserving fame, honour, and acclaim to talented and highly proficient freestyle dancers.
By participating in IIGF 2023, you will avail numerous significant achievements such as an international dance exposure added to your portfolio, trophies, medals, cash prizes, international certificates, tremendous critical acclaim from the international audience and many opportunities to perform in future international dance events and shows.
Freestyle dance journey in all IIGF seasons.
We took a momentous step in 2018 by introducing India's International Groovefest. We had one vision: bring the hidden gems and talented freestyle dancers to the International platform and give them a once-in-a-lifetime opportunity to perform and show their best dance styles with utmost perfection, dancing from their souls and hearts in front of a global audience, winning critical acclaim and adding international stage exposure to their dance portfolio.
We have been enthralled and ecstatic in all four seasons with spectacular and 

electrifying dance performances of 1400+ participants from 16+ countries 

such as India, UAE, South Africa, Oman, Philippines, Malaysia, Singapore, and 

more.
"The purpose of life is not to be happy. It is to be useful, to be honourable, to be 

compassionate, and to have it make some difference that you have lived and 

lived well."

― Ralph Waldo Emerson.
We feel blessed and grateful that we have contributed significantly to Indian 

freestyle dancers' dancing careers and lives by giving them a golden 

opportunity to showcase their talent, hard work, and perfect moves on the 

international stage. We will continue to make a grandeur difference to all the 

Indian freestyle dancers' lives through IIGF who are passionate about dancing 

and dance from their souls.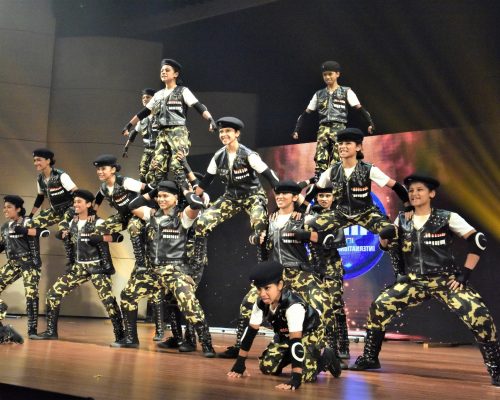 Why participate in India's International Groovefest (IIGF)?
Become an epitome for other dancers: Participating in IIGF 2023 will give you 

a once-in-a-lifetime opportunity to perform on an international stage in front

of a global audience. It will garner outstanding critical acclaim and 

recognition and you will become an epitome for other freestyle dancers by 

inspiring them to take up freestyle dancing sincerely because of the golden 

opportunities involved in growing at International Level.
Stupendous growth:

By participating in IIGF 2023, your doors toward your 

dreams will open up for achieving international fame, stardom, and critical 

acclaim by performing on an international stage. You will also receive 

outstanding accolades in the form of cash prizes, trophies, medals, and 

international certificates. It will add an international freestyle dance 

performance to your dance portfolio.
Interacting with the best dancers: By participating in IIGF 2023, you will be 

competing with highly experienced, proficient, and professional Freestyle 

dancers from across the globe. You can interact and learn new dance styles 

and enhance your dance moves from them. IIGF is one of the best learning 

experience platforms and will make your dancing more splendid.
Freestyle Dance Category - Basic Criteria at IIGF 2023
We invite dancers to perform in the freestyle dance category at India's International Groovefest with styles such as Hip-Hop, Jazz, Salsa, Bollywood
Dance, Breaking, Contemporary dance, Popping, Locking, Krumping, Funk, and Latin Ballroom style dances.

You can perform any of the mentioned dance forms under the freestyle dance category or concept-based.The dance styles you will be performing will be assessed and evaluated on how energetically, splendidly, and proficiently you have performed your freestyle dance style.

At IIGF 2023, there is no age limit for freestyle dancers. You can participate as a solo, duet or in a group. You can perform your freestyle dance on recorded tracks of decent quality.

Participate in India's International Groovefest through a free online dance audition and show the international audience your best freestyle dance moves at IIGF 2023. It will not give you international exposure and critical acclaim but also instill immense confidence inside you and enrich your dance
portfolio.
Our Photo Gallery & Competition Winner Images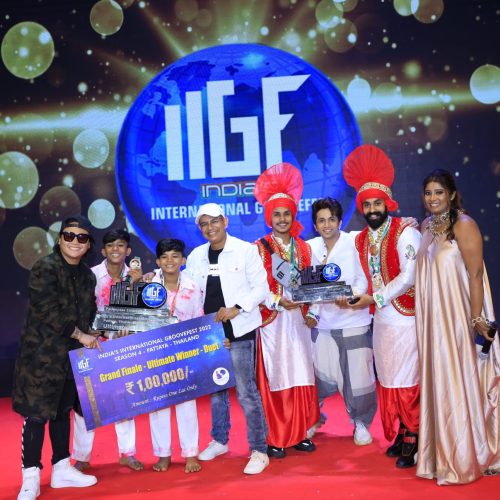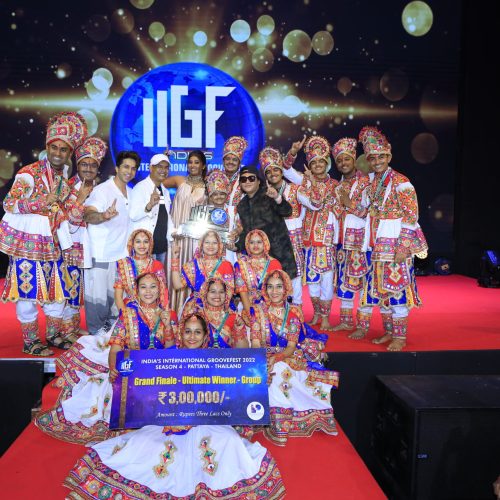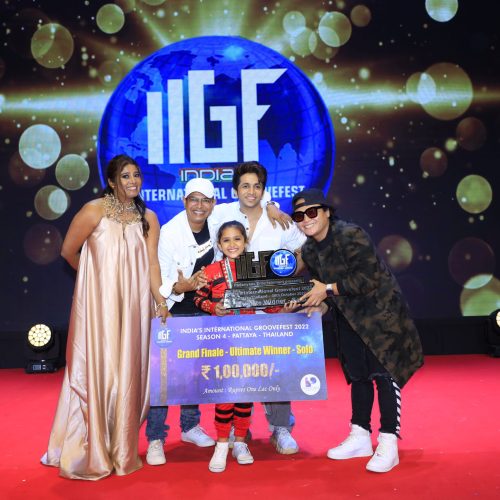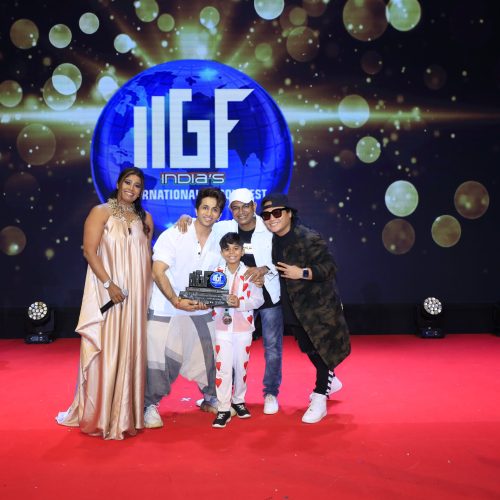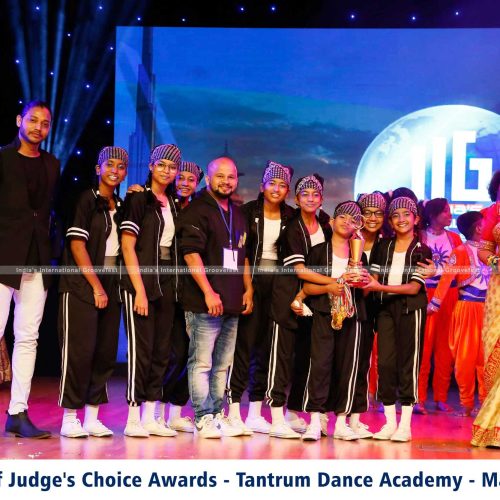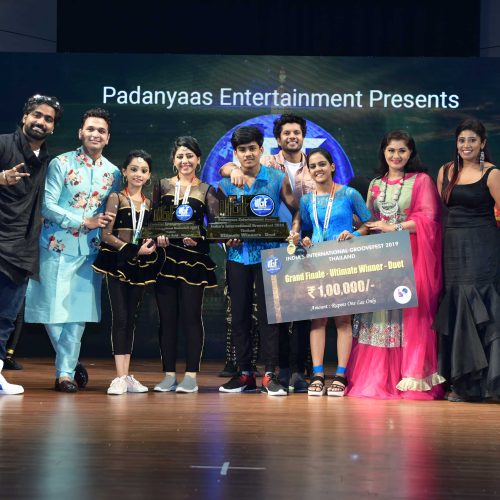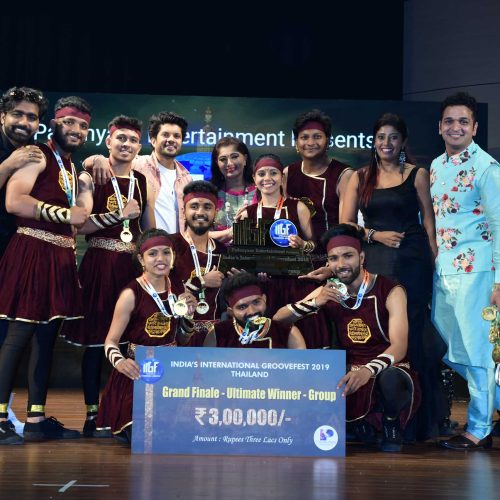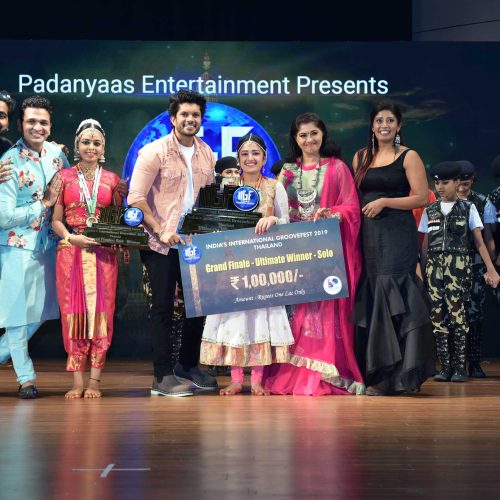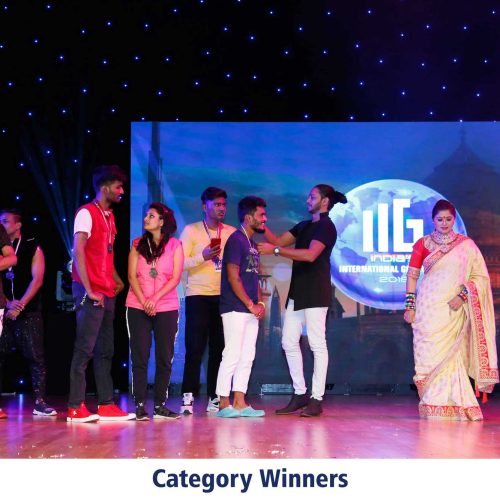 Join Biggest Dance Competition