International Semi-Classical Dance Competition
Bank on the golden opportunity of performing semi-classical dance on an international stage and showing your semi-classical dance styles to a global audience. Win cash prizes, trophies, certificates and most importantly, add an International Dance Competition exposure to your portfolio and garner critical acclaim.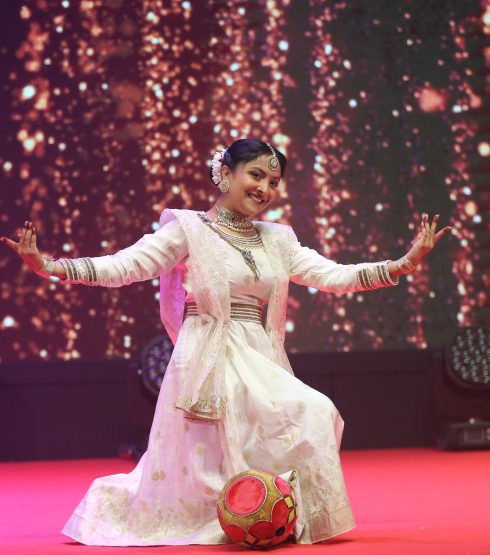 Join Biggest Dance Competition
After an outstanding response in the first four seasons, IIGF is back with its fifth season, giving the Indian dance community a plentiful of hidden talented semi-classical dancers. IIGF is extremely proud to bring enthralling dance performances of super-talented and highly professional semi-classical dancers from 16+ countries in front of global audiences.
This initiative by Padanyaas Entertainment is to mainly give deserving and experienced semi-classical dancers an international platform to showcase their semi-classical dance styles and assist them in taking their talent to phenomenal heights.
Participate in India's most celebrated dance competition
IIGF, India's biggest and most celebrated semi-classical dance competition is back to give hidden talented semi-classical dancers an international platform to perform their dance style and grow.
We know how difficult it is to be deserving, highly professional and competent and still not get a platform to show what you got. Break the shackles at a semi-classical dance competition in 2023, and deliver your best dance performance on an international platform.
With this golden opportunity, you will get deserving fame, stardom, critical acclaim, and more opportunities to exhibit your dance on more International stages.
Semi-Classical dance journey at IIGF
"If you are given a chance to be a role model, I think you should always take it because you can influence a person's life in a positive light, and that's what I want to do. That's what it's all about." – Tiger Woods.
Semi-classical is one of the most cherished dance categories performed widely like other dance categories. In 2018, when Padanyaas Entertainment introduced IIGF, we kept a separate category for semi-classical dancing which received massive participation from across the globe.
We were ecstatic by the contestants who performed their hearts out on an

international stage and received several accolades and critical acclaim

through their semi-classical dancing. In all our four seasons, we have been

grateful to add significant value to semi-classical dancers' lives and give their

careers a huge shot up through once-in-a-lifetime to perform on the

International platform through IIGF.
We are grateful and proud to see the semi-classical dancers getting deserving

fame, critical acclaim and recognition on an international stage. We will

continue to bring the hidden gems of India to the International level and

inspire the current and future generations to take up semi-classical dancing

and practice it to perfection to earn international exposure through IIGF.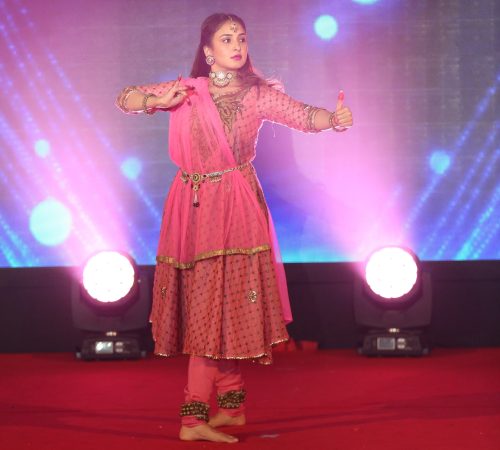 Why participate in India's International Groovefest (IIGF)?
Unleash your best dance moves: Many semi-classical dancers have marvelous dance moves and talent to mesmerize the audience with their charismatic semi-classical dance acts. However, they remain at the local and state level. By participating in IIGF 2023, you can unleash your best dance
moves in front of a global audience and attain international-level stardom, fame and critical acclaim.
Become a role model: By participating in IIGF 2023 and performing your semi-classical dance on an international stage, you will be an inspiration,
becoming a role model for the future generation. The upcoming generation will be persuaded towards becoming semi-classical dancers because of the
golden opportunity that you get to perform on the International Level.
Learn from the competent dancers: In IIGF, over 100 semi-classical dancers have participated in the first four seasons from 16+ countries. All the dancers that participated were highly competent, experienced, and had immense experience. IIGF is not just a platform to perform on an international stage; it is a once-in-a-lifetime opportunity to interact an learn from the best dancers across the globe.
Semi-Classical Dance Category Basic Criteria at IIGF 2023
Participate in IIGF and dance your heart out to express your emotions through your body's extensive moments and maintain a mesmerizing grace with your expressions and dance speed. performance and show the International audience your Semi-Classical Dance moves. 

At IIGF 2023, there is no age limit for semi-classical dancers. You can participate as a solo, duet or in a group. It should be a classical dance form that is not on pure classical dance tracks but experiments with the dance styles on recorded songs. Semi-classical is one of the richest forms of dance art, combining classical dance with other Indian dance forms.

Participate in Semi-Classical Dance Competition – IIGF 2023 through a free online dance audition and enlighten the stage with your spectacular performance and show the International audience your Semi-Classical Dance moves.
"If a window of opportunity appears, don't pull down the shade." – Tom Peters.
Our Photo Gallery & Competition Winner Images
Join Biggest Dance Competition